See Orignal Post @ Nulled.Org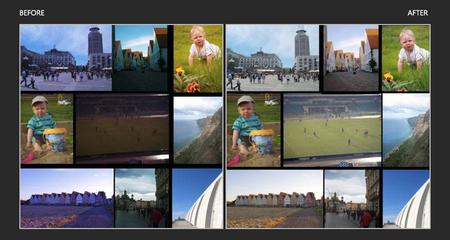 Free Download
SoftColor Automata Server 10.20.2304 DC 26.09.2023 (x64) | 70.4 Mb
SoftColor Server Automata is a server software for advanced color correction, image editing and color management workflow automation. Automata works independently on the background and can work with multiple simultaneously workflows. Server Automata can have unlimited number of different workflows and it has support for file logistics operations. It loads automatically new and changed image files from the input folder and after processing it saves images to the output folder.
Agile Workflows
Server Automata's automatic color correction algorithm corrects color balance, exposure and contrast problems from original image in single step. White balance, exposure and contrast adjustments are processed as separate layers. Automata has support for standard ICC profile based color management.
Server Automata has tools and filters for resizing, cropping, rotating, straightening, sharping and de- noising the original image. Image editing tools and filters can be used together with color correction or separately.
Server Automata uses nondestructive layer based processing for color and image adjustments. This gives to you a full control to tune automatic correction adjustments.
You can also chain Server Automata's workflows to work together. Server Automata run as Windows service and can operate with multiple users simultaneously. It automatically collects all image processing events to log files.
Smart Enhancements
We have developed some special solutions to automate your daily digital image editing tasks.
Automatic Color Correction
Behind our automatic solution are in-house developed spectral illumination detection algorithms. This makes it possible to teach the computer to think about colors like a human being. For you this gives an automatic and fully customizable tools to fix white balance, exposure and contrast problems in single step. Our color correction process white balance, exposure and contrast adjustments as separate layers. This gives a full control to fine tune automatic correction intensity and other color correction adjustments.
Layer Based Processing
Layer based processing in Automata gives to you full freedom adjust processing results as you want. You can select which processing layers you want to use with your images.
Automata process each step as separate layer:
- Improved Image
- Color Management
- Image Filtering
- Contrast
- Exposure
- White Balance
- Image Editing
- Original Image
Operating System:
Windows 11/10/8/7/Vista (64 bit)
Home Page -
http://www.softcolor.fi/server/

Buy Premium From My Links To Get Resumable Support,Max Speed & Support Me
Links are Interchangeable - No Password - Single Extraction

We need your support!
Make a donation to help us stay online
        


Bitcoin (BTC)


bc1q08g9d22cxkawsjlf8etuek2pc9n2a3hs4cdrld
	


Bitcoin Cash (BCH)


qqvwexzhvgauxq2apgc4j0ewvcak6hh6lsnzmvtkem



Ethereum (ETH)


0xb55513D2c91A6e3c497621644ec99e206CDaf239



Litecoin (LTC)


ltc1qt6g2trfv9tjs4qj68sqc4uf0ukvc9jpnsyt59u



USDT (ERC20)


0xb55513D2c91A6e3c497621644ec99e206CDaf239



USDT (TRC20)


TYdPNrz7v1P9riWBWZ317oBgJueheGjATm