See Orignal Post @ Nulled.Org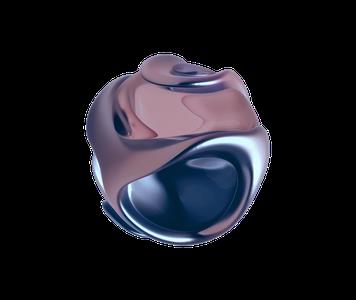 Free Download
8Dio Hybrid Tools 4 Modern Cinema v1.2 KONTAKT | 1.3 GB
Featured in thousands of Blockbusters, TV-Shows, AAA Video Games, Trailers, and everything in between, The 8Dio Hybrid Tools Series has become the professional gold standard for high-end cinematic scoring tools.
Hybrid Tools 4 is about expanding the notion of what instruments and sound design can be.
We wanted to create something entirely original in all regards. All instrument categories are completely new, featuring our new signature bad-ass patches, tonally splitting separators, poetic Starfalls, modified lightning strikes, roaring spaceship pass-bys, and beautiful little sonic fireflies.
Hybrid Tools 4 is somewhere between super-epic and sonic poetry. Every single sample has been carefully curated and has undergone several revisions over two years.
There is a new sonic sheriff in town!
ORIGINALITY IN EVERY SAMPLE
Hybrid Tools 4 was founded in originality. Every sample was sonically marinated, manicured, and curated to perfection. With our new, 3D user interface and mini browser, you can browse and audition all sounds immediately, without extra load time. With all the new tools in the UI, there are an infinite number of possibilities.
ALL NEW CATEGORIES
Hybrid Tools 4 contains over 1,000 new sound designs and every category is completely new. From the instant signature of our Bad-Ass categories to the deep selection of 5 different ultra-modern boomer categories. From lush and poetic Starfalls to the roaring and penetrating Echo-Horns, everything is unique and modern!
THE HYBRID WAY
Every sound in Hybrid Tools 4 can be combined in an infinite number of ways. As a crossbreed between music instruments and sound design, we call it: "Musical Sound Design." From the largest collection of pro-grade Boomers to the ultra-slamming Bad-Asses, Hybrid Tools 4 is all about attitude and that modern cinematic sound!
- 2.49GB of Epic Trailer Effects!!!
- Kontakt VST / AU / AAX
- Similar Cinematic Instruments Available in Soundpaint
- All New Hybrid Categories (1,000+ new designs)
- Fast Downers, Smash Downers, Boom Downers
- Cres Downers, Swoosh Downers & Boomers
- Echo Horns, Benders, Pass-Bys & Accelerators
- Separators, Starfalls, Winddowns & Runner Bends
- Bad-Ass Categories and modified Lightning
- Instant REVERSE, RANDOM, STACK and CHAOS
- Kontakt 5.8.1 Full Retail (or later) Required
Home Page -
https://8dio.com/products/hybrid-tools-modern-cinema?variant=41310002610376

Buy Premium From My Links To Get Resumable Support,Max Speed & Support Me
Links are Interchangeable - Single Extraction

We need your support!
Make a donation to help us stay online
        


Bitcoin (BTC)


bc1q08g9d22cxkawsjlf8etuek2pc9n2a3hs4cdrld
	


Bitcoin Cash (BCH)


qqvwexzhvgauxq2apgc4j0ewvcak6hh6lsnzmvtkem



Ethereum (ETH)


0xb55513D2c91A6e3c497621644ec99e206CDaf239



Litecoin (LTC)


ltc1qt6g2trfv9tjs4qj68sqc4uf0ukvc9jpnsyt59u



USDT (ERC20)


0xb55513D2c91A6e3c497621644ec99e206CDaf239



USDT (TRC20)


TYdPNrz7v1P9riWBWZ317oBgJueheGjATm