See Orignal Post @ Nulled.Org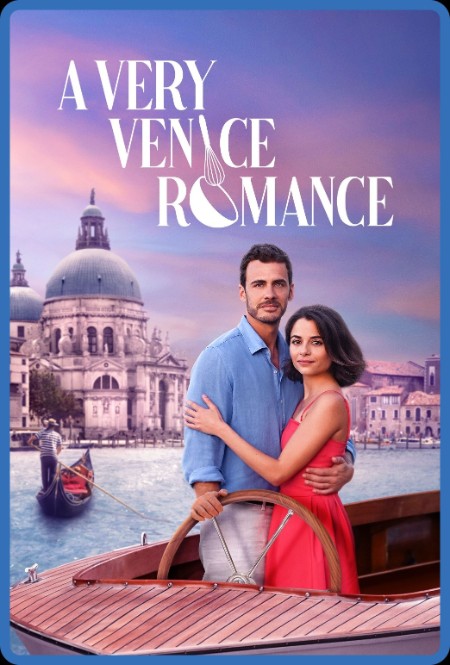 1.01 GB
| 01:24:11 | mkv | 1920X1080 | 16:9 | 1725 Kbps ,
Channels :
6
Language
:
English
Genres:
: TV Movie,Comedy,Romance
iMDB info
Amy is a New York City executive working for Blossom, a wellness company that has been trying to launch deliverable meal prep kits. She needs to find a chef to help guide the venture and tries to woo Marcello Barone, an Italian chef. When Amy contacts him, he turns her down -- Marcello got burned in the past by the New York restaurant scene and is now enjoying running a cooking school in Venice. To try and persuade him, Amy enrolls in his cooking school, which is located in a stunning Venetian palazzo. While there, Marcello introduces Amy to the slow-paced pleasures of Italy and shows her how the kits can be healthy by using fresh ingredients. But when the cooking course is over, and Amy fails to lure Marcello back to New York, will she go back or stay in Venice?
ScreenShot

We need your support!
Make a donation to help us stay online
        


Bitcoin (BTC)


bc1q08g9d22cxkawsjlf8etuek2pc9n2a3hs4cdrld
	


Bitcoin Cash (BCH)


qqvwexzhvgauxq2apgc4j0ewvcak6hh6lsnzmvtkem



Ethereum (ETH)


0xb55513D2c91A6e3c497621644ec99e206CDaf239



Litecoin (LTC)


ltc1qt6g2trfv9tjs4qj68sqc4uf0ukvc9jpnsyt59u



USDT (ERC20)


0xb55513D2c91A6e3c497621644ec99e206CDaf239



USDT (TRC20)


TYdPNrz7v1P9riWBWZ317oBgJueheGjATm