See Orignal Post @ Nulled.Org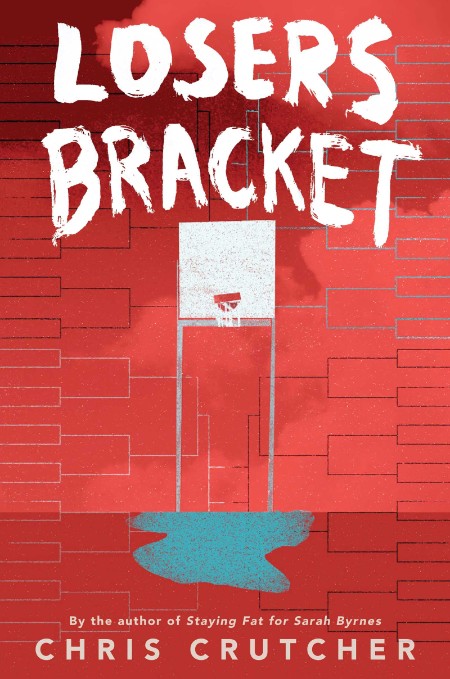 epub | 901.54 KB | English | Isbn:9780062220080 | Author: Chris Crutcher | Year: 2018

Description
:
When a family argument turns into an urgent hunt for a missing child, seventeen-year-old Annie Boots must do everything in her power to bring her nephew home safely. Chris Crutcher, the acclaimed and bestselling author of Staying Fat for Sarah Byrnes, shares a provocative story about family, loss, and loyalty that is perfect for fans of Jason Reynolds and Laurie Halse Anderson. The Bulletin of the Center for Children's Books called Losers Bracket "Genuine and affecting."
When it comes to family, Annie is in the losers bracket. While her foster parents are great (mostly), her birth family would not have been her first pick. And no matter how many times Annie tries to write them out of her life, she always gets sucked back into their drama. Love is like that.
But when a family argument breaks out at Annie's swim meet and her nephew goes missing, Annie might be the only one who can get him back. With help from her friends, her foster brother, and her social service worker, Annie puts the pieces of the puzzle together, determined to find her nephew and finally get him into a safe home.
Award-winning author Chris Crutcher's books are strikingly authentic and unflinchingly honest. Losers Bracket is by turns gripping, heartbreaking, hopeful, and devastating, and hits the sweet spot for fans of Andrew Smith and Marieke Nijkamp.

We need your support!
Make a donation to help us stay online
        


Bitcoin (BTC)


bc1q08g9d22cxkawsjlf8etuek2pc9n2a3hs4cdrld
	


Bitcoin Cash (BCH)


qqvwexzhvgauxq2apgc4j0ewvcak6hh6lsnzmvtkem



Ethereum (ETH)


0xb55513D2c91A6e3c497621644ec99e206CDaf239



Litecoin (LTC)


ltc1qt6g2trfv9tjs4qj68sqc4uf0ukvc9jpnsyt59u



USDT (ERC20)


0xb55513D2c91A6e3c497621644ec99e206CDaf239



USDT (TRC20)


TYdPNrz7v1P9riWBWZ317oBgJueheGjATm