See Orignal Post @ Nulled.Org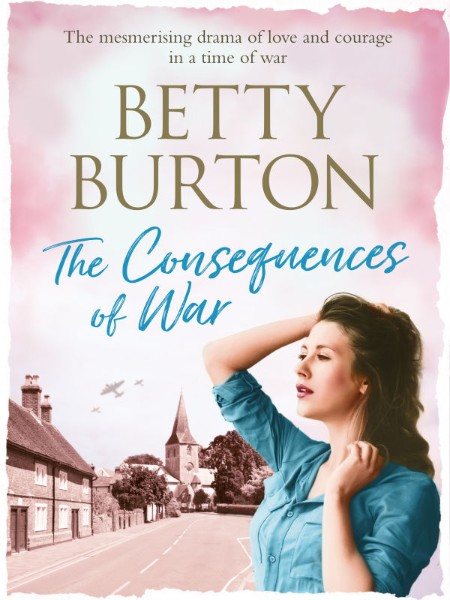 epub | 446.68 KB | English | Isbn:9781788634120 | Author: Betty Burton | Year: 2017

Description
:
The changing lives of three women as their men are sent away to fight Everyone remembered the summer of '39 as golden and strange. Golden because it was the driest on record; strange because people were burrowing holes and roofing them with iron. Waiting for the bombs...
In the Hampshire town of Markham, Georgia Kennedy wakes on her husband's last day in Civvy Street and feels elated. Conventionally married to the pompous Hugh, she discovers liberation during the war. Like other women, she embraces the camaraderie previously held back by gender and class. For Georgia, for rich, spoiled Eve, for salt-of-the-earth Dolly, life will never be the same again.
Warm, witty and poignant, The Consequences of War confirms Betty Burton's reputation as a master storyteller, and is perfect for fans of Katie Flynn, Diney Costeloe or Rosie Harris.

We need your support!
Make a donation to help us stay online
        


Bitcoin (BTC)


bc1q08g9d22cxkawsjlf8etuek2pc9n2a3hs4cdrld
	


Bitcoin Cash (BCH)


qqvwexzhvgauxq2apgc4j0ewvcak6hh6lsnzmvtkem



Ethereum (ETH)


0xb55513D2c91A6e3c497621644ec99e206CDaf239



Litecoin (LTC)


ltc1qt6g2trfv9tjs4qj68sqc4uf0ukvc9jpnsyt59u



USDT (ERC20)


0xb55513D2c91A6e3c497621644ec99e206CDaf239



USDT (TRC20)


TYdPNrz7v1P9riWBWZ317oBgJueheGjATm