See Orignal Post @ Nulled.Org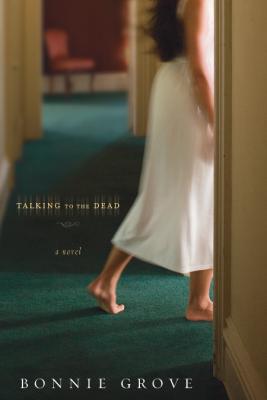 epub | 3.26 MB | English | Isbn:9781434766410 | Author: Bonnie Grove | Year: 2009

Description
:
Twentysomething Kate Davis can't seem to get this grieving-widow thing right. She's supposed to put on a brave face and get on with her life, right? Instead she's camped out on her living room floor, unwashed, unkempt, and unable to sleep—because her husband, Kevin, keeps talking to her.

Is she losing her mind?

Kate's attempts to find the source of the voice she hears are both humorous and humiliating, as she turns first to an "eclectically spiritual" counselor, then a shrink with a bad toupee, a mean-spirited exorcist, and finally group therapy. There she meets Jack, the warmhearted, unconventional pastor of a ramshackle church, and at last the voice subsides. But when she stumbles upon a secret Kevin was keeping, Kate's fragile hold on the present threatens to implode under the weight of the past . . . and Kevin begins to shout.

Will the voice ever stop? Kate must confront her grief to find the grace to go on, in this tender, quirky story about second chances.

We need your support!
Make a donation to help us stay online
        


Bitcoin (BTC)


bc1q08g9d22cxkawsjlf8etuek2pc9n2a3hs4cdrld
	


Bitcoin Cash (BCH)


qqvwexzhvgauxq2apgc4j0ewvcak6hh6lsnzmvtkem



Ethereum (ETH)


0xb55513D2c91A6e3c497621644ec99e206CDaf239



Litecoin (LTC)


ltc1qt6g2trfv9tjs4qj68sqc4uf0ukvc9jpnsyt59u



USDT (ERC20)


0xb55513D2c91A6e3c497621644ec99e206CDaf239



USDT (TRC20)


TYdPNrz7v1P9riWBWZ317oBgJueheGjATm