See Orignal Post @ Nulled.Org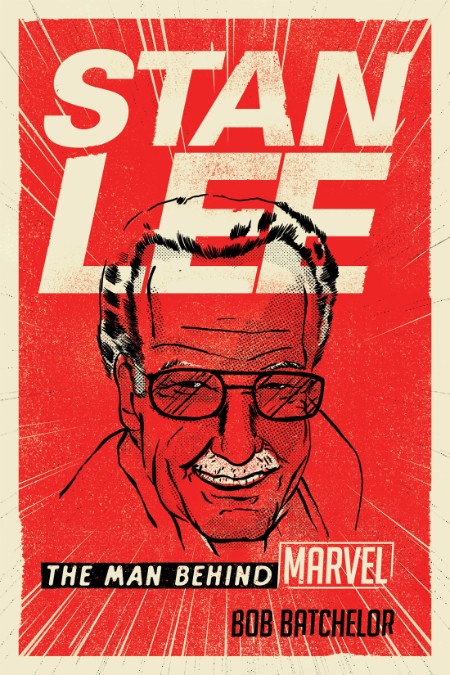 epub | 4.25 MB | English | Isbn:9781538162057 | Author: Bob Batchelor | Year: 2022

Description
:
The definitive biography of Marvel legend Stan Lee, now adapted for young readers.
Stan Lee's extraordinary life was as epic as the superheroes he co-created, from the Amazing Spider-Man to the Mighty
Avengers. His ideas and voice are at the heart of global culture, loved by millions of superhero fans around the world.
In this young adult edition of Stan Lee: The Man Behind Marvel, award-winning cultural historian Bob Batchelor offers an in-depth and complete look at this iconic visionary. Batchelor explores how Lee, born in the Roaring Twenties and growing up in the Great Depression, capitalized on natural talent and hard work to become the editor of Marvel Comics as a teenager. Lee went on to introduce the world to heroes that were complex, funny, and fallible, just like their creator and just like all of us.
Featuring amazingly detailed illustrations by artist Jason Piperberg, the young adult edition of Stan Lee also includes new details from Stan Lee's life, like how he became a pioneer in crafting female and African-American superheroes and his crucial role in establishing one of the world's most popular film franchises in history. Candid, authoritative, and absorbing, this is the biography of a man who revolutionized culture by creating new worlds and heroes that will entertain for generations to come.

We need your support!
Make a donation to help us stay online
        


Bitcoin (BTC)


bc1q08g9d22cxkawsjlf8etuek2pc9n2a3hs4cdrld
	


Bitcoin Cash (BCH)


qqvwexzhvgauxq2apgc4j0ewvcak6hh6lsnzmvtkem



Ethereum (ETH)


0xb55513D2c91A6e3c497621644ec99e206CDaf239



Litecoin (LTC)


ltc1qt6g2trfv9tjs4qj68sqc4uf0ukvc9jpnsyt59u



USDT (ERC20)


0xb55513D2c91A6e3c497621644ec99e206CDaf239



USDT (TRC20)


TYdPNrz7v1P9riWBWZ317oBgJueheGjATm