See Orignal Post @ Nulled.Org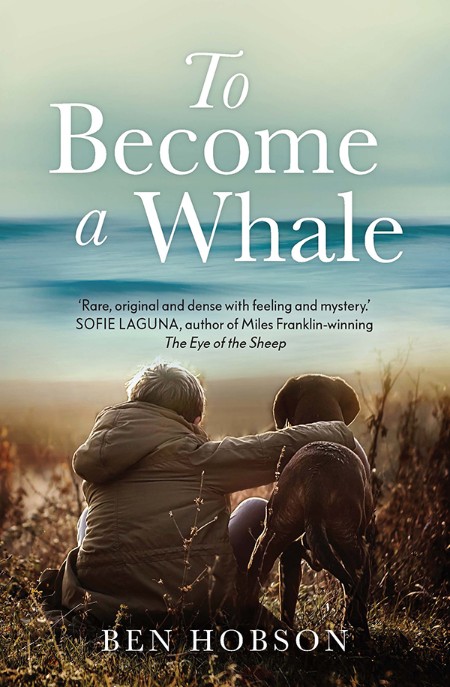 epub | 776.59 KB | English | Isbn:9781760294397 | Author: Ben Hobson | Year: 2017

Description
:
The story of a young boy who has recently lost his mother, trying to make sense of the world of men and then embarking on a breathtaking adventure of his own - a stunning literary debut in the tradition of Favel Parrett's Past the Shallows and Tim Winton's An Open Swimmer.
'Hobson takes us to the depths of cruelty to show us life. A boy tries to be a man, a man tries to be a father, and both struggle to navigate what it means to be men. A great study in masculinity.'
WILLY VLAUTIN, author of Lean on Pete and The Free
'A powerful tale of fathers and sons and all that can't be spoken between them. The writing is honest, rich and clean, and it made me feel so much. Too many writers fuss things up, but Ben tells it simply, which is so affecting.'
SOFIE LAGUNA, author of Miles Franklin-winning The Eye of the Sheep
To Become a Whale tells the story of 13-year-old Sam Keogh, whose mother has died. Sam has to learn how to live with his silent, hitherto absent father, who decides to make a man out of his son by taking him to work at Tangalooma, then the largest whaling station in the southern hemisphere. What follows is the devastatingly beautiful story of a gentle boy trying to make sense of the terrible reality of whaling and the cruelty and alienation of his new world, the world of men.
Set around Moreton Island and Noosa in 1961, To Become a Whale is an extraordinarily vivid and haunting novel that reads like an instant classic of Australian literature. There are echoes of Craig Silvey, Favel Parrett, Tim Winton and Randolph Stow in this moving, transformative and very Australian novel.

We need your support!
Make a donation to help us stay online
        


Bitcoin (BTC)


bc1q08g9d22cxkawsjlf8etuek2pc9n2a3hs4cdrld
	


Bitcoin Cash (BCH)


qqvwexzhvgauxq2apgc4j0ewvcak6hh6lsnzmvtkem



Ethereum (ETH)


0xb55513D2c91A6e3c497621644ec99e206CDaf239



Litecoin (LTC)


ltc1qt6g2trfv9tjs4qj68sqc4uf0ukvc9jpnsyt59u



USDT (ERC20)


0xb55513D2c91A6e3c497621644ec99e206CDaf239



USDT (TRC20)


TYdPNrz7v1P9riWBWZ317oBgJueheGjATm