See Orignal Post @ Nulled.Org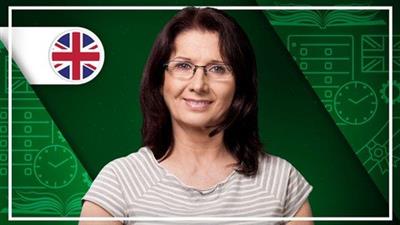 Complete Ielts Course: Band 7+ Exam Preparation
Published 10/2023
MP4 | Video: h264, 1280x720 | Audio: AAC, 44.1 KHz
Language: English | Size: 4.71 GB | Duration: 7h 4m

Prepare for the IELTS exam FAST and achieve a high band score!
What you'll learn
Strategies to excel in all four components of the IELTS exam: Speaking, Listening, Writing, and Reading.
How to effectively use formal and informal language in various IELTS tasks.
Techniques for tackling different question types in the Speaking and Listening exams.
How to structure and write essays for both Academic and General Training purposes.
Interpretation and analysis of visual data, such as bar charts and graphs.
Proficiency in using idiomatic expressions and formal phrases in written and spoken English.
Strategies for improving your score in the IELTS Reading exam, both for Academic and General Training modules.
Comprehensive preparation for the IELTS exam, including real-life practice quizzes and exercises.
Requirements
Intermediate English
A desire to learn!
A positive attitude!
Description
Have you ever aspired to master the IELTS exam? IELTS, which stands for the International English Language Testing System, is a globally recognized and highly respected English language proficiency test. But why should you choose IELTS preparation over other language exams?What sets IELTS apart is its universal acceptance by universities, employers, and immigration authorities worldwide. Achieving a high IELTS score opens doors to academic scholarships, job placements, and visa approvals. It's the measure of your English proficiency that speaks volumes about your ability to succeed in an English-speaking environment.Now, the journey to mastering the IELTS exam may seem challenging, but that's exactly why we've crafted this comprehensive IELTS Exam Preparation Course. In this course, you will embark on a systematic exploration of the IELTS exam's various sections, including listening, reading, writing, and speaking. We'll provide you with insider tips and strategies tailored to each section, ensuring that you're well-prepared to excel on test day. Our course is meticulously designed to go beyond theoretical instruction. We understand that practice makes perfect. Thus, each lesson is accompanied by practical exercises, real IELTS practice questions, and sample responses. We've included dedicated practice lessons and revision materials to solidify your understanding and retention.
Overview
Section 1: Introduction to Speaking Exam
Lecture 1 Introduction to the IELTS Exam
Lecture 2 General and Academic Purpose Examinations Explained
Lecture 3 Understanding Adverbs of Frequency, Preposition of Time, Comparatives
Lecture 4 Practice Time & Speaking Exam Pt. 1
Section 2: Speaking Exam Part 2
Lecture 5 Understanding Discourse Markers
Lecture 6 Formal Language
Lecture 7 Exam Practice for Speaking Part 2
Lecture 8 Recapture on Discourse Markers & Formal Sentences
Section 3: Speaking Exam Part 3
Lecture 9 Discussion Activity
Lecture 10 Expressions for Opinions/Disagreements/Agreements
Lecture 11 Recapture of the Formal Expressions Learned
Lecture 12 Exam Practice for Speaking Part 3
Section 4: Speaking Exam Practice
Lecture 13 Structure of Part 1 (Introductions), Part 2 (Talk/Presentation), and Part 3
Lecture 14 Practice of the IELTS Speaking Exam
Section 5: Listening Exam
Lecture 15 Structure of the Listening Exam
Lecture 16 The Importance of Gist Information
Lecture 17 Exam Practice for Listening Parts 1 and 2
Lecture 18 Exam Practice for Listening Parts 3 and 4
Section 6: Understanding the Writing Exam
Lecture 19 Explaining the Writing Exam: Academic Purpose and General Purpose
Lecture 20 Structure of a Plan for an Essay
Lecture 21 Practice your Own Plan
Lecture 22 Understanding Bar Charts and Graphs
Lecture 23 Practice Bar and Pie Charts
Section 7: Practice of Informal/Idiom Expressions and Formal Phrases
Lecture 24 Learning about Informal Language
Lecture 25 Idiom Expressions
Lecture 26 Practice Informal Paragraphs – Using Informal Words and Idiom Expressions
Lecture 27 Practice Formal Paragraphs
Lecture 28 Practice Informal and Formal Writing
Section 8: Writing Exam for Academic and General Purpose
Lecture 29 Academic Purpose Practice Writing Task 1
Lecture 30 General Purpose Practice Writing Task 1
Lecture 31 General Purpose Practice Writing Task 2
Lecture 32 Academic Purpose Practice Writing Task 2
Section 9: Reading Exam for Academic and General Purposes
Lecture 33 Different Types of Academic Reading Exam Questions
Lecture 34 Different Types of General Reading Exam Questions
Lecture 35 Exam Practice for General Reading Exam
Lecture 36 Exam Practice for Academic Reading Exam
Section 10: Recapturing the IELTS Exam
Lecture 37 Vocabulary and Grammar Exam Recapture
Lecture 38 Speaking and Listening Exam Recapture
Lecture 39 Writing Exam Recapture
Lecture 40 Reading Exam Recapture
Section 11: Exam Tips
Lecture 41 General Tips for the IELTS Examination
Lecture 42 Specific Tips for the IELTS Reading, Speaking, Listening and Writing Examination
Lecture 43 Subjects That May Come Up in the IELTS Exam
Lecture 44 Last Words
Individuals planning to take the IELTS exam, whether for academic purposes, immigration, or career advancement. It caters to both General Training and Academic candidates.,Intermediate to Advanced English learners, aspiring to achieve a Band 7 or higher on the IELTS exam.,Students seeking comprehensive preparation or seeking to improve their general English.
Screenshots
Download linkrapidgator.net
:
uploadgig.com
:
nitroflare.com
:

We need your support!
Make a donation to help us stay online
        


Bitcoin (BTC)


bc1q08g9d22cxkawsjlf8etuek2pc9n2a3hs4cdrld
	


Bitcoin Cash (BCH)


qqvwexzhvgauxq2apgc4j0ewvcak6hh6lsnzmvtkem



Ethereum (ETH)


0xb55513D2c91A6e3c497621644ec99e206CDaf239



Litecoin (LTC)


ltc1qt6g2trfv9tjs4qj68sqc4uf0ukvc9jpnsyt59u



USDT (ERC20)


0xb55513D2c91A6e3c497621644ec99e206CDaf239



USDT (TRC20)


TYdPNrz7v1P9riWBWZ317oBgJueheGjATm